A Real Estate Broker Is A Valuable Resource
Having the steady hand of a seasoned professional during the home buying or selling process is worth every penny. The right REALTOR® ensures that the process is smooth and that all your needs are met.
Finds the best opportunities whether you are buying or selling.
Connects you with a professional lender.
Arranges and manages showings and appointments.
Structures and negotiates your offer to take advantage of local market dynamics.
Protects your interests while negotiating home repairs.
Recommends trustworthy inspectors, contractors, and title companies.
Getting Started is Easy
Setting up an appointment is as easy as sending an email, making a phone call or reaching out through social media. No matter which way you reach out, getting in touch with a professional realtor is the first step towards realizing your dreams. 
From the initial listing to contract acceptance, following my time-tested process is the key.
See My Buying Process
Finding your ideal home and making the right offer is just a small part of the journey. 
Contact me to Schedule Meeting
Getting started on the process is as easy as sending an email.
Contact Me
Whether you are looking to move, upgrade or downsize, there's a home for you in the greater Benton County area. My proven process can find you the opportunity that's the right fit for you. Contact me to get started.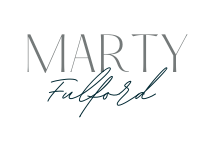 Marty Fulford, Broker
Licensed in the State of Oregon, MLS #

201206657
455 NW Tyler Ave, Corvallis, OR 97330  

541-757-1781
All Information Deemed Reliable, but not guaranteed and subject to change without notice.
If you are already working with another broker, this is not intended as a solicitation