Trusted Relocation Expert
Moving into or out of the area, I am your resource for establishing buying or selling connections.  If the skills, knowledge, and experience are important to you look no further. 
I Know Relocating
Born an Army brat, I have had a life of relocation/travel. Living in different places and moving was introduced early and often to our family.  Learning, how to move was instilled at a young age. Once married my moving learning increased as we continued to relocate, living in Washington DC, Houston TX, Boise ID, and now Corvallis OR.  Buying and selling homes along the way. 
I Know Real Estate
Knowing the market trends in the area and understanding the nuances of different regions is key to working in real estate. This level of knowledge combined with my experience buying and selling here helps me find the properties that match a client's need or the right type of buyer if you are selling.
I Understand The Pressures and Complications
Relocating has many different aspects and stressors that only someone who has experienced it can understand.  It goes far beyond finding the right house, it's about learning the new town, the amenities, the schools, the infrastructure, and the people.  Finding a support structure that fits your needs, lifestyle, and interests.  The list is endless.
Contact Me
Whether you are looking to move, upgrade or downsize, there's a home for you in the greater Benton County area. My proven process can find you the opportunity that's the right fit for you. Contact me to get started.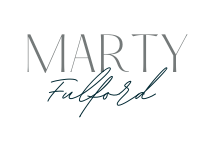 Visit
435 NW 5th St. Suite A      

Marty Fulford, Broker
Licensed in the State of Oregon, MLS #

201206657
435 NW 5th St. Suite A, Corvallis, OR 97330 

541-512-4430
All Information Deemed Reliable, but not guaranteed and subject to change without notice.
If you are already working with another broker, this is not intended as a solicitation