Sharing What Corvallis Has To Offer
I've been hosting events to help people explore all Corvallis has to offer. From guided hikes, Marty Gras Parades downtown and more there is something for everyone. 
How It Started
Explore Corvallis was initially started when a friend and I started offering guided free hikes and in depth educational tours to winter caroling through neighborhoods. We love to accommodate any kind of adventurer – let's go riding, biking, hiking, and find new ways to learn about and understand how to navigate the unique environment around us. There's so much to explore here in Corvallis!
Why?
Why do I do it? Because I am a transplant myself and want to provide resources to others so that they can fall in love with everything that Corvallis has to offer, on top of just being home to Oregon State University.
Going Strong Today
I have a passion for giving driving tours for people considering relocating to Corvallis, in addition to those who just want to get to know their hometown more intimately. My routes highlight all of the wonderful amenities that Corvallis has to offer including the employers that make up our strong local economy together with the small businesses that are central to the heart of the city. It's important to get a good feel for the layout of the many neighborhoods and scenery– and I know the best spots for all the views. Many times I make time for a stop at one of the many local coffee shops along the way!
Contact Me
Whether you are looking to move, upgrade or downsize, there's a home for you in the greater Benton County area. My proven process can find you the opportunity that's the right fit for you. Contact me to get started.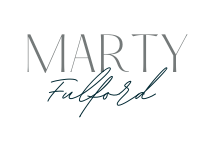 Visit
435 NW 5th St. Suite A      

Marty Fulford, Broker
Licensed in the State of Oregon, MLS #

201206657
435 NW 5th St. Suite A, Corvallis, OR 97330 

541-512-4430
All Information Deemed Reliable, but not guaranteed and subject to change without notice.
If you are already working with another broker, this is not intended as a solicitation