Local School Information
Education systems vary greatly by area, so researching information on the schools when you are moving with a family is a big part of the process. I've made that simpler for you by including the links to several school districts below.
Corvallis
Corvallis School District 509J
Albany
Albany School District 8J
Philomath
Philomath School District 17J
Lebanon
Lebanon School District 9
Contact Me
Whether you are looking to move, upgrade or downsize, there's a home for you in the greater Benton County area. My proven process can find you the opportunity that's the right fit for you. Contact me to get started.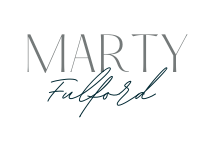 Marty Fulford, Broker
Licensed in the State of Oregon, MLS #

201206657
455 NW Tyler Ave, Corvallis, OR 97330  

541-757-1781
All Information Deemed Reliable, but not guaranteed and subject to change without notice.
If you are already working with another broker, this is not intended as a solicitation