"Huge shout out to Marty Campbell Fulford! She is our realtor and she came to help clean cabinets today in our house!!! She has been very helpful, personable, understanding, professional and funny. So thankful for her. I know she has a lot going on in her life too, but she makes time for us. Blessings and many thanks Marty!"
"One of my favorite people in the world. Marty Fulford has the biggest heart & a killer work ethic, there's no better person to have in your corner if you're buying or selling a home!"
"Marty Is the kind of Real Estate agent who helps you find your dream house, helps make the process as stress free as possible, and then knows all the right people to help with the details. A pleasure to work with!"
I'd Love Your Feedback
If we've worked together I'd love it if you would leave me a review on Facebook.  If you aren't on Facebook email works as well.  Your feedback is much appreciated. 
Contact Me
Whether you are looking to move, upgrade or downsize, there's a home for you in the greater Benton County area. My proven process can find you the opportunity that's the right fit for you. Contact me to get started.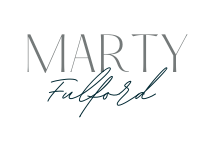 Marty Fulford, Broker
Licensed in the State of Oregon, MLS #

201206657
455 NW Tyler Ave, Corvallis, OR 97330  

541-757-1781
All Information Deemed Reliable, but not guaranteed and subject to change without notice.
If you are already working with another broker, this is not intended as a solicitation