Helping Others
Service is important to me.  By giving back focuses on the underprivileged. Those who are marginalized, and live on the edges of society. They are the people who I make every effort to help.
A Seed Is Planted
I have deep compassion for the homeless. This was formed when I was a young girl living in Turkey. There, I saw the depth and breadth of poverty as I encountered other children on the streets, dressed in tattered clothing, selling trinkets for money. It was shocking and difficult for me to understand why they had to work and could not go to school like me. It made a deep and everlasting impression that planted a seed that grew over the years.
Serving Those In Need
When my family first moved to Corvallis and before I became a Broker, my church asked for volunteers to work overnight shifts at the local woman's shelter during the Christmas season. I felt it was my duty and responsibility to help others in need. It is part of my heritage, ancestry, and faith. It was not easy, yet I felt elated and joyful in serving. My passion for serving the underserved grew.
Building A Network of Support
As a Broker that helps clients buy homes, sell homes and invest in real estate, helping those in need find shelter is a natural connection. There is a lot of societal fear about homelessness, from safety to the thought of being homeless themselves. Some people find themselves homeless due to job loss, leaving an abusive environment, some suffer from mental health issues or drug addiction. In my experience most homeless lack a support network. Raising funds to provide shelter, educate the public about homelessness, and find ways to contribute to the love of all people, regardless of their circumstances is my mission.
Showing The Way
I am blessed with the opportunity to open doors for clients and the homeless alike. My job is to open that door, but it every individual's choice to walk through it. Not everyone will at first, but, given the proper support and encouragement, they ultimately will. I will open as many doors as possible because it is the right thing to do.
Contact Me
Whether you are looking to move, upgrade or downsize, there's a home for you in the greater Benton County area. My proven process can find you the opportunity that's the right fit for you. Contact me to get started.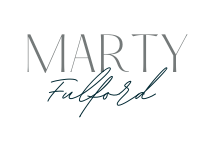 Marty Fulford, Broker
Licensed in the State of Oregon, MLS #

201206657
455 NW Tyler Ave, Corvallis, OR 97330  

541-757-1781
All Information Deemed Reliable, but not guaranteed and subject to change without notice.
If you are already working with another broker, this is not intended as a solicitation