Hello – I'm Marty!
I'm a competitive person by nature. This is why I love being a REALTOR®. Advocating for my clients and finding the best solution for their needs in incredibly competitive marketplaces is exhilarating. It fuels my competitive nature and drives me to be the best I can be on behalf of my clients. Whether it's a game of backgammon or negotiating with a colleague on contract terms, I thrive in these pressure-packed moments.
When I'm not doing my day job, I can be found at my children's games and recitals, volunteering in the community, or hanging out with my family and friends. My husband, Ed, and I moved to the NW over 20 years ago and we fell in love with it on day one. We have raised our four children here and have created countless memories.
This is an amazing area to live in and I would love to help you find a home that checks all the boxes for you. Contact me to get started on the process or to get an idea of the marketplace. Meeting people and making connections is a part of the job that I truly enjoy, so do not hesitate to reach out.
What I'm known for
Having lived all over the country I understand how stressful and difficult it is to buy and sell a home. That's why my goal is always to make the process as painless as possible and to pair you with the right home, or the right buyer as quickly as possible.
Proven Process
From listing to average 5 day contract acceptance my process is time tested yet adaptable to any client need.
Relocation Expert
Deep knowledge of the region is why companies keep coming back with their employee relocations.
Area Expertise
Living & working in the NW for the last 20 years has allowed me to see the markets evolve and grow.
Contact Me
Whether you are looking to move, upgrade or downsize, there's a home for you in the greater Benton County area. My proven process can find you the opportunity that's the right fit for you. Contact me to get started.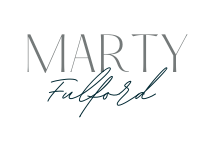 Visit
435 NW 5th St. Suite A      

Marty Fulford, Broker
Licensed in the State of Oregon, MLS #

201206657
435 NW 5th St. Suite A, Corvallis, OR 97330 

541-512-4430
All Information Deemed Reliable, but not guaranteed and subject to change without notice.
If you are already working with another broker, this is not intended as a solicitation