Selling Process
Clarity and purpose underpin every step of the road when you work with me on selling your home. I make sure all the key milestones are planned out well in advance and that as a client, you are always ahead of the game and able to get from listing to closing as quickly as possible.
Step 1
Meet With Your Real Estate Agent
Having a local REALTOR® to help you understand the marketplace is a critical step as you embark on the process of selling your home. Is this the best time to sell, are there a lot of buyers looking, what are buyers looking for? These questions can be answered by a realtor who has their finger on the pulse of the local market.
Step 2
Establish Your Price
That local knowledge will underpin how you set an asking price. Looking at other comparable homes in the area as well as what kind of homes are selling and what buyers are asking for will help you come to a price that fits both what you need as well as what will be acceptable to those looking to buy.
Step 3
Prepare Your Home
Your REALTOR® will help you prioritize projects that will improve the likelihood of an offer coming in quickly as well as at or above your asking price. Some of these may be large investments that could be deal-breakers to a buyer, but most will be small to medium size things that simply make your home show better than others with similar characteristics.
Step 4
List Your Home For Sale
At this point, your REALTOR® will publicly list your home so other Realtors® and potential buyers know it is available and can arrange viewings. This step can be challenging for sellers as it requires a lot of flexibility to allow buyers to see your home in person on their schedule. Having a realtor effectively manage showings will minimize any possible inconvenience.
Step 5
Offers & Negotiations
Once buyers and other REALTORS® have the opportunity to see your home, you are likely to begin seeing offers come in. While the price is the biggest part of any offer, there may be other terms or requests made by a potential buyer that your Realtor® can help put into context. Competing offers may have different terms for a similar price and having the insight of your REALTOR® can prove invaluable to making the best decision for you and your family.
Step 6
Under Contract
Once all of the details have been agreed to, a price has been settled on and the terms have been negotiated to a mutual agreement, both parties sign an agreement and the home is under contract. The buyer will schedule home inspections and review reports to ensure any outstanding items have been addressed.
Step 7
Final Details
During this phase, the buyer will finalize their loan and move the funds into escrow pending the final closing of the agreement and transfer of the property title. Your REALTOR® will keep you updated should anything come up at this point, but at this point, as the seller, it is typically a waiting game.
Step 8
Closing
The buyer's lender transfers the funds and a title company oversees the transfer of ownership of the home from you to the new homeowner. Congratulations! You have just sold your home.
Contact Me
Whether you are looking to move, upgrade or downsize, there's a home for you in the greater Benton County area. My proven process can find you the opportunity that's the right fit for you. Contact me to get started.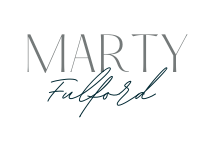 Visit
435 NW 5th St. Suite A      

Marty Fulford, Broker
Licensed in the State of Oregon, MLS #

201206657
435 NW 5th St. Suite A, Corvallis, OR 97330 

541-512-4430
All Information Deemed Reliable, but not guaranteed and subject to change without notice.
If you are already working with another broker, this is not intended as a solicitation