What Is The Right Budget?
Knowing your buying power and what you can anticipate your monthly payments to be is just as important as finding the perfect home. This simple calculator can help you determine what you can afford and how it will impact your finances moving forward.
Your total monthly payment
Contact Me
Whether you are looking to move, upgrade or downsize, there's a home for you in the greater Benton County area. My proven process can find you the opportunity that's the right fit for you. Contact me to get started.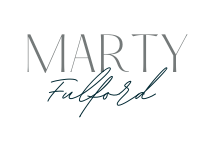 Marty Fulford, Broker
Licensed in the State of Oregon, MLS #

201206657
455 NW Tyler Ave, Corvallis, OR 97330  

541-757-1781
All Information Deemed Reliable, but not guaranteed and subject to change without notice.
If you are already working with another broker, this is not intended as a solicitation