Principal Broker, Connected Real Estate Group
An Experienced REALTOR® Turning Your Dreams Into Reality
Buying and selling a home can be a challenge in any marketplace, but working with a seasoned professional who loves their work can make it a joy. I am a passionate client-advocate and use a time-tested method to translate client dreams into reality. My focus is on making the process seamless and streamlined, taking the worry out, and injecting a lot of fun in.
Proven Process
From listing to average 5 day contract acceptance my process is time tested yet adaptable to any client need.
Relocation Expert
Deep knowledge of the region is why companies keep coming back with their employee relocations.
Area Expertise
Living & working in the area for the last 20 years has allowed me to see the markets evolve and grow.
Featured Listings
Here are the active properties in my portfolio. If you have questions about these, or about any listings in the area, please contact me for more information.
"One of my favorite people in the world."
"Marty Fulford has the biggest heart & a killer work ethic, there's no better person to have in your corner if you're buying or selling a home!"
"Marty Is the kind of Real Estate agent who helps you find your dream house, helps make the process as stress free as possible, and then knows all the right people to help with the details. A pleasure to work with!"
Broker and real estate expert
This is an amazing area to live in and I would love to help you find a home that checks all the boxes for you. Contact me to get started on the process or to get an idea of the marketplace. Meeting people and making connections is a part of the job that I truly enjoy, so do not hesitate to reach out.
Contact Me
Whether you are looking to move, upgrade or downsize, there's a home for you in the greater Benton County area. My proven process can find you the opportunity that's the right fit for you. Contact me to get started.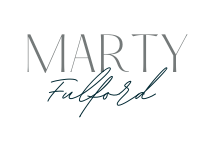 Visit
435 NW 5th St. Suite A      

Marty Fulford, Broker
Licensed in the State of Oregon, MLS #

201206657
435 NW 5th St. Suite A, Corvallis, OR 97330 

541-512-4430
All Information Deemed Reliable, but not guaranteed and subject to change without notice.
If you are already working with another broker, this is not intended as a solicitation