Cover all the Bases
Being ready to make an offer on a home in a competitive market means having every "i" dotted and "t" crossed. Working to make the process simple and convenient is my job as your realtor. By following this game plan, we can locate your dream home together.
Step 1
Meet with a Real Estate Agent
There is no commitment to meeting with a REALTOR® and as a buyer, your fees are typically paid by the home seller. Getting together with a professional with local knowledge is critical to finding your home as they can help you navigate the current marketplace as well as provide insight into where you will find a home that checks all the boxes.  See my checklist of the benefits of having a REALTOR® here.
Step 2
Get Pre-Approved
Know how much home you can afford by getting pre-approved for a loan. Your REALTOR® will connect you with a lender that will evaluate your financial situation and provide you with loan options. Completing this step allows you to move quickly, which is always a good position to be in when the market is competitive.
Step 3
Search Homes for Sale
Your Realtor® will match what you are looking for with the available homes in the area and then set up showings for you to take a look at them in person or virtually. This is a fluid process as there are always new homes becoming available so having a Realtor® who is on the lookout for you can put you several steps ahead of other active buyers in the area.
Step 4
Make An Offer
Once you have found the home that meets all your needs, your REALTOR® will work with you to prepare an offer. This is where having a professional help you understand pricing and terms is invaluable. Do you need to offer over the asking price, is there some item that needs repair that the seller's should address. A REALTOR® can guide you on how to handle every potential issue.
Step 5
Negotiate and Sign a Contract
There may be some back and forth with the seller on pricing and terms, which is perfectly normal. After all, this is a big decision for all parties involved. Once an agreement is reached, it moves to a contract. This sets the timeline for you to secure financing, have home inspections completed, and address any outstanding items.
Step 6
In Escrow
We are now in the final stretch of the process. An agreement has been reached with the seller on pricing and terms and now your realtor is having the home appraised and inspection reports are reviewed to ensure there are no surprises. You will also finalize the loan terms with your lender and prepare for closing.
Step 7
Closing
Your lender transfers funds to the seller and a title company will facilitate the transfer of ownership from the seller to you. And just like that, you are a new homeowner. Congratulations!
Contact Me
Whether you are looking to move, upgrade or downsize, there's a home for you in the greater Benton County area. My proven process can find you the opportunity that's the right fit for you. Contact me to get started.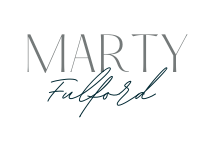 Marty Fulford, Broker
Licensed in the State of Oregon, MLS #

201206657
455 NW Tyler Ave, Corvallis, OR 97330  

541-757-1781
All Information Deemed Reliable, but not guaranteed and subject to change without notice.
If you are already working with another broker, this is not intended as a solicitation