Search The Latest Listings
Find the properties that match your needs in the areas you are interested in. Armed with that information, you can confidently set up an appointment to start the process with an experienced and friendly broker.
Sign Up To Be Notified Of New Listings
Want to stay up to date on the newest properties as soon as they hit the market? Fill out the form below to recieve my newsletter and get information on the area and what's happening. 
Contact Me
Whether you are looking to move, upgrade or downsize, there's a home for you in the greater Benton County area. My proven process can find you the opportunity that's the right fit for you. Contact me to get started.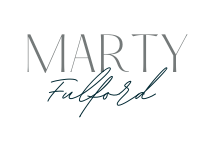 Visit
435 NW 5th St. Suite A      

Marty Fulford, Broker
Licensed in the State of Oregon, MLS #

201206657
435 NW 5th St. Suite A, Corvallis, OR 97330 

541-512-4430
All Information Deemed Reliable, but not guaranteed and subject to change without notice.
If you are already working with another broker, this is not intended as a solicitation